Give your puppy the best possible start. Our 6-week puppy classes are designed for puppies five months old and younger.  Basic manners and commands are covered including sit, down, stay and walking nicely on a leash. We offer help solving common problems like chewing, digging and jumping up.  Your puppy will also have time to learn to socialize with other puppies and people. 
If you have an older puppy we have a JUNIOR BASIC just for you!
This class fills VERY quickly so please sign up early!
For the safety and welfare of all dogs, NO puppies under 12 weeks of age are allowed in our  training facility.
Proof of vaccinations are necessary.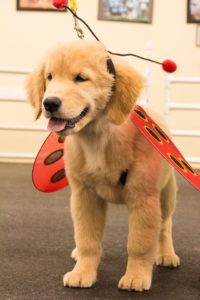 COMPETITION PUPPY
This foundation class is for young dogs who wish to pursue competition obedience, rally and agility. You will continue to strengthen skills from puppy class like: Improving reliable recalls, stays, come fronts and finishes (finding heel position). We then introduce foundation skills like: perch work, touch target, send to cone, position changes, stress relievers, simple tricks and "It's Your Choice" game.  This class is for puppies that have completed a puppy class at DTCSP or another obedience club (PetsMart is not acceptable) (proof is required) and are between 6 and 18 months old. Let DTCSP advance your training as you build teamwork with your young dog!
Available Classes:
Graduate Puppy classes are 6 week sessions. Date indicates the first class of the session.
If no classes appear in the box it means there is not a class currently accepting registrations.  E-mail us at info@dtcsp.org or call us at (727)527-5568 and we will be glad to assist you.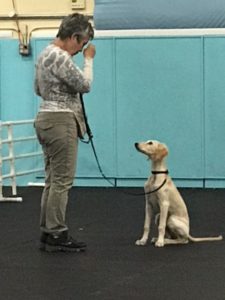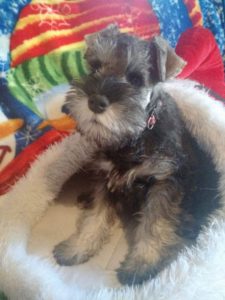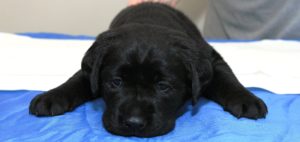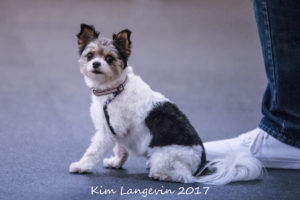 S.T.A.R. PUPPY
S.T.A.R. is an acronym for Socialization, Training, Activity, and a Responsible owner, all the things a puppy needs. This puppy class is open to purebred and mixed breed dogs. Enrolling in program means the puppy will be listed in the AKC S.T.A.R. Puppy records. After passing a graduation test, you will receive:
1) A gorgeous gold olympic-style medal with the AKC S.T.A.R. Puppy logo
2) A frameable AKC S.T.A.R. Puppy certificate
3) A 64-page booklet on what to expect during the first year, house training, crate training and grooming tips are just some of the many topics
4) Discount enrollment in AKC  companion animal recovery
5) Subscription to AKC's monthly email newsletter that includes training tips and other valuable information.
Classes fill quickly. Because our classes are available on a first come, first served basis, we suggest that you sign up as soon as possible.  For your convenience, please sign up online.
Available Classes:
Puppy Classes are 6 week sessions.  Date indicates the first class of the session.
New Puppy Classes