IMPORTANT: Payment must be made at the time of registration. If payment is not completed, we can not hold your spot in the class. Your registration will be removed and you will need to re-register and complete payment to be placed on the class roster. If you are having trouble with the registration & payment process, please contact us.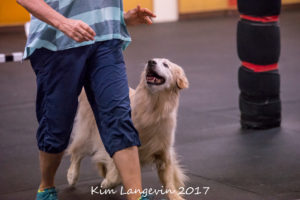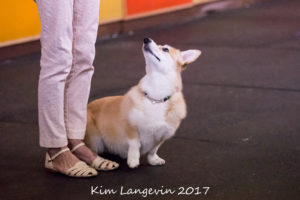 Basic Obedience & Manners
This class is the beginning of your training!  Open to all dogs. We work on walking on a loose leash, attention, sit, down and stay. We can also help you with specific problems like jumping up or barking. We use positive methods and lots of praise and treats to keep your dog working happily. Once you mastered the basics you can move on to more advanced obedience or other fun activities like agility, scent work, rally, flyball and more!
Class Schedule:
Basic Obedience and Manners classes are $110 for a 6 week session. Date indicates the first class of the session.
Junior Basic
Junior Basic is Basic Obedience and Manners taught for puppies approximately 6 to 12 months old who have had little to no previous training. There is no pre-requisite for this class. The focus of the class will be on good behavior and manners (social skills) with an emphasis on loos-leash walking and learning sit, down, come, and stay.

Intermediate Obedience
This class will focus on adding more distractions, distance and duration to the basic skills that they learned in their previous class. This class makes these basic skills more relevant to everyday living. There are three classes to choose from both morning and evening.
Beginner Novice
Builds on and refines the skills learned in our Basic class. We also introduce some of the Rally signs, figure 8s, and independent stays.
At the conclusion of this class your dog may be ready to take the AKC Canine Good Citizen Test. This is open to all breeds - including mixed breeds!
Beginner Novice classes are $100 for a 6 week session. Date indicates the first class of the session.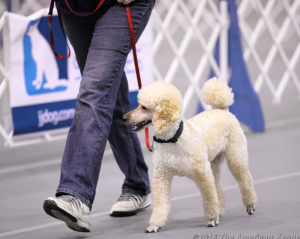 PROBLEM SOLVING CLASS
Do you have a problem dog, or does your dog have a problem handler?
Join us in a laid-back atmosphere where we can evaluate your problem and provide solutions.
These sessions can be useful for students:
• with learning disabilities
• whose dogs may be too vocal for our regular classes
• who prefer or do better in a less public class
• who cannot attend our other regularly scheduled classes
• who need a little bit of extra attention to prepare for a class situation
• with a specific issue
Sorry, no aggressive dogs allowed.