DTCSP  is  doing our part to help everyone stay safe by wearing masks, both instructors and students, maintaining social distancing, and we are incorporating additional sanitizing and cleaning.

The escalating impact of the Coronavirus has affected many local businesses in our community. DTCSP has created a GoFundMe Campaign to help raise money to support the club. We would appreciate any and all donations! Thank you!
Donate Here: DTCSP GoFundMe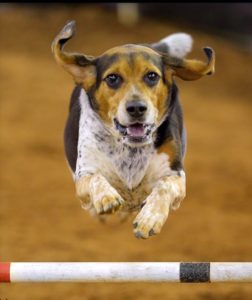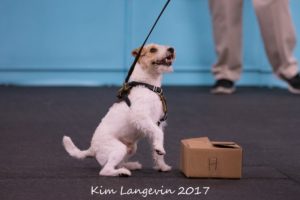 Welcome to the Dog Training Club of St. Petersburg!
We have PUPPY and Manners Classes enrolling now!
Not sure where to start? Click Here
We offer classes in all levels of obedience (Puppy through Utility), Agility, Rally, Flyball, Nose Work, Tricks, Conditioning and more.  All of our classes are open to the public. Classes are taught with positive methods.  DTCSP is MORE than just classes.
We are an extremely active club - hosting multiple agility, obedience and scent work trials every year as well as flyball tournaments and seminars and workshops on a variety of topics.  We perform demonstrations at community events, support local rescue organizations and send multiple teams to the state agility and obedience competitions (DACOF and DOCOF).  Our members compete in huge variety of dog sports - there is something for everyone here!
The Dog Training Club of St Petersburg (DTCSP)  has been actively training dogs for over 60 years.  We are an all volunteer organization, our purpose is to share our knowledge and experience to help the community to train their dogs.  We have experience and dedicated instructors who bring their knowledge and experience to their students.
You are welcome to stop by Monday - Wednesday between 6:00 pm - 8:30 pm or Tuesday mornings between 10:00 am and 11:30 am. Watch a class, talk to our instructors, see dogs training at various levels.  Stop at the front desk and we will be happy to give you a tour and discuss your particular training needs.
Call us at (727) 527-5568 or e-mail us at info@dtcsp.org
5 Reasons Why You Should Train Your Dog
To Build a Positive Relationship




One of the best ways to build a healthier relationship with your dog is to understand how your dog learns and use the principles of 

positive training

 to make learning as rewarding, successful and easy as possible.

 Dogs that are taught using positive reinforcement methods are more tolerant, self-controlled and behave much more predictably in different situations.
To Teach Life Skills




Every dog needs to learn how to live successfully in a home environment. Domestic dogs might seem to have an easy life compared to their wild counterparts, but living in a human world comes with certain unique pressures
To Increase Sociability




Increasing your dog's enjoyment of social interaction will give her the confidence to deal with the pressures of domestic life. Training your dog to have good manners and behave well in different situations requires effort, but consistent commitment ensures success.We have high expectations for our dogs, encouraging them to be friendly with everyone they meet, even if they are uncomfortable in certain situations. It is therefore vital to 

socialize your dog

 by giving her good experiences in the presence of all kinds of people, animals and environments. 
To Avoid Problem Behaviors




Training your dog builds up a language of communication between you that promotes security and comfort. The more time you invest teaching your dog to live successfully in a human world the more you will avoid problem behaviors that come from lack of understanding.
For Loyalty and Companionship




Positive reinforcement does not mean you do not mark your dog's misbehavior, just that the 

'discipline' should be used as constructive guidance

 rather than as an intimidation technique. Guiding your dog into making the right choices and 

understanding what she needs

 to be happy will help increase the bond between you.