Moving On!
Our obedience program has a series of classes building on our Basic class - many of our students compete in obedience but some just enjoy challenging themselves and their dogs with our higher level classes, including Beginner Novice and Companion Dog Skills.
Beginner Novice
Builds on and refines the skills learned in our Basic class. We also introduce some of the Rally signs, figure 8s, and independent stays.
At the conclusion of this class your dog may be ready to take the AKC Canine Good Citizen Test. This is open to all breeds - including mixed breeds!
Beginner Novice classes are $100 for a 6 week session. Date indicates the first class of the session.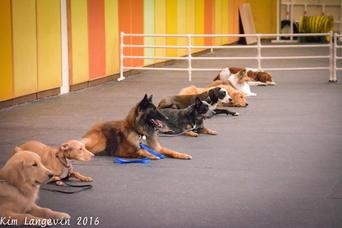 Companion Dog Skills
The goal of this class is to help you establish and maintain a happy and healthy relationship between you and your dog by helping him or her understand what is expected of them to co-exist in your household.
Class focus: attention skills, impulse control (leave it, jumping, settle, stay), loose leash walking, coming when called, and leash greetings.
Class methodology: positive reinforcement (food, toys, treats, praise), effective communication, consistency, education, and fun.